5 Engaging Play-Learning Ideas for Robotics
When children learn through play, they are learning in a social context. The multi-sensory characteristics of robotics are guaranteed to meet a child's need to see, hear, touch, and experience in order to better learn.
Why Learn Through Play?
Studies show that children who play more, develop much faster than others and perform better at school. Play is also engaging, allows children to be self-motivated, and helps them to improve numerous skills. Skills improved through play might be creative like coloring, drawing, and building; or social like communication, cooperation, and making friends.
Play-Learning Ideas for Robotics
micro:Maqueen – The micro:Maqueen has so much potential for play it shouldn't be just one idea. Children can program it to follow a colored line they've drawn or taped out. Get your kids together and they can race their micro:Maqueens. They can even be programmed without the lines to sense objects in front of them and navigate their way through.
Micropiggy Bank – For this, all you need is some Legos, an ultrasonic sensor, a motor, the micro:bit, and a Robotsbit expansion board. Code it to sense when your hand draws near to drop in some coins and your children will have an entertaining way to save up to buy more robotics equipment.
micro:bit auto bin – Want to make it easier to open your bin? Just attach the micro:bit to the Robotsbit expansion board along with a servo motor plus an ultrasonic sensor on a larger scale. The sensor will tell the micro:bit to tell the motor to open up your bin when you draw near.
Automatic watering system – All you'll need to do is stick the moisture sensor, connected to a micro:bit which is docked in the Robotsbit expansion board, into the soil. Then, it'll send the signal to a small pump to pump the water into the soil. When it reaches the threshold, the moisture sensor will tell it to turn off.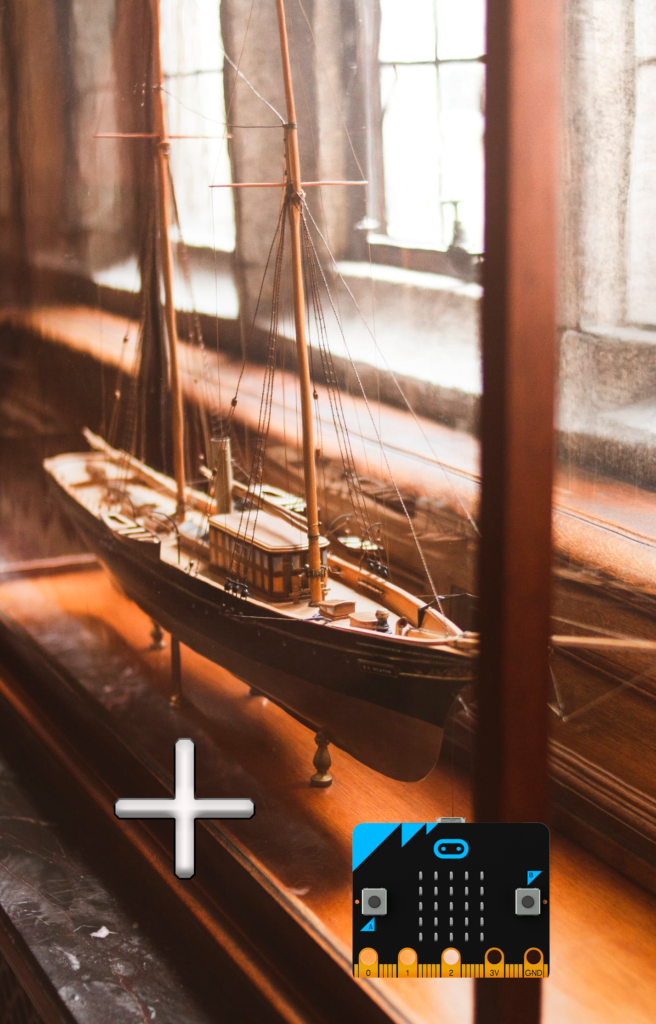 Microboat – A motor, some foam, a lego propeller, a micro:bit, and a Robotsbit expansion board. You can use the Legos to build a boat but attaching it to a foam boat helps with its buayancy. Program the micro:bit to go and the motor will take it around your bathtub or swimming pool.
The Importance of Play-Learning in Robotics
Play-learning with robotics gets children interested in technology and learning. Research shows that engaging children with hands-on learning that is entertaining and multisensory, gets them more interested in coding and programming than traditional methods. And teaching them to code for robotics, allows them to learn about the ideas that are the basis of the designs of many common objects (robots) they might interact with daily.
Any idea is possible. All you need to do is let your children free their imaginations. Don't limit their possibilities. The goal of STEAM education is to bring creativity back to life.