Digital Playhouse Roadshow: Pensmith STEM International School Open House
The Digital Playhouse team visited Pensmith STEM International School as guests on their annual Open House Day to share how Robotics and Coding may be leveraged for STEAM education.
From the moment we stepped foot onto their magnificently modern grounds, the impression was one of sincerity and a desire to enable their students to receive the best STEM and STEAM education possible. The facilities at Pensmith STEM are modern, innovative, and of the highest quality. Their classrooms are designed to stimulate the creativity of their students, and they have the technology, equipment, as well as resources to support that goal.
During our presentation on robotics, the students interacted with us by answering questions and sharing thoughts with a maturity that was pleasant to see in children between KS1 and KS2 level. Not only were they insightful, they were polite. It was great to see them taking turns and sharing the controls for our M.T.R. 4 Lego Boost robot without having to be guided. We feel that this reflects well on the teachers, staff, management, and curriculum at Pensmith STEM International School.
We also shared with them about the STEAM applications of the micro:bit and how its MakeCode block coding makes it the gateway micro computer that will lead to better understanding and mastery of more complicated coding languages like JavaScript and Python.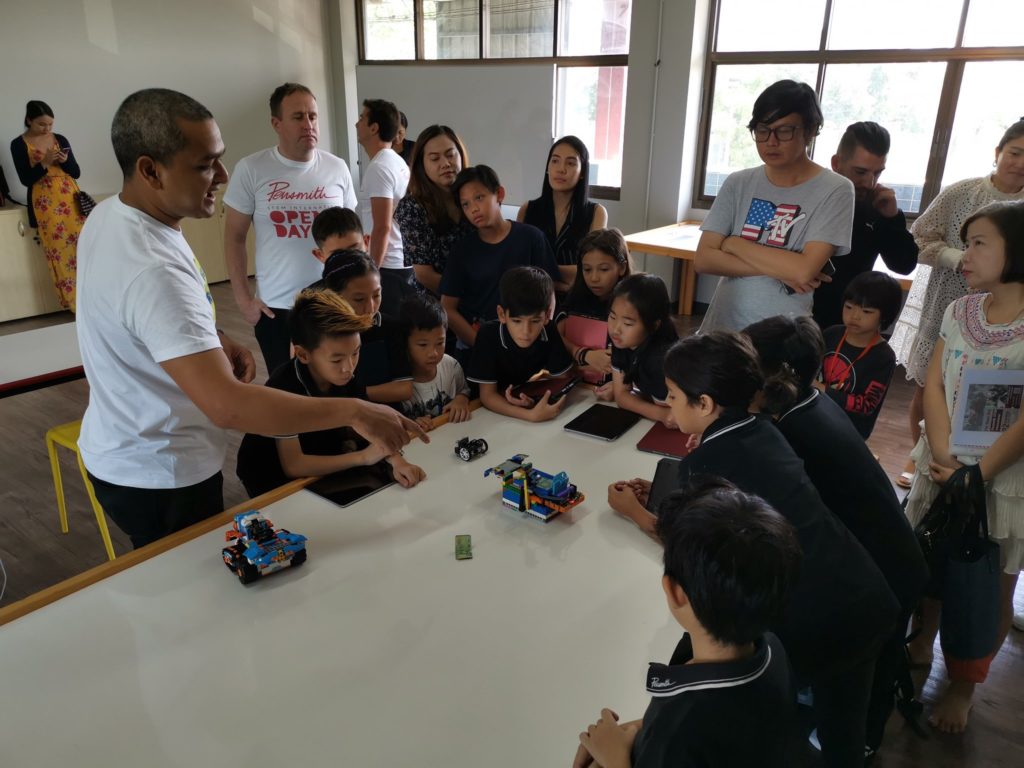 We'd like to thank the school and organizing team for inviting us to present our roadshow with them. If you want your children to receive an education that encapsulates the learning necessary for an increasingly digital world, DIgital Playhouse strongly recommends Pensmith STEM International School for your consideration. We hope that the next time there is an opportunity to be a part of an event at Pensmith, that we'll be there to lend our expertise in Robotics and Coding.